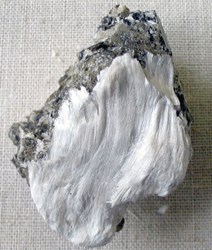 …its [AGC Environmental] techniques follow the Florida state guidelines.
New York, NY (PRWEB) December 13, 2013
Asbestos was found in several schools in Binghamton, New York. And knowing how dangerous it could be to people's health, Florida asbestos testing company, AGC Environmental, shared a way how others could avoid its health risks.
In a report from wicz.com, which was posted on December 06, 2013, it was said that three Binghamton schools were particularly discovered to contain asbestos, AGC Environmental shared. Nonetheless, it relayed that the crawl spaces where it was found were already sealed and the classrooms were cleaned.
Specifically, the report related that the dangerous and fibrous mineral was found in the crawl spaces of West Middle School and Woodrow Wilson. It added that it was also found in a windowsill of a Theodore Roosevelt classroom, which was scheduled to reopen once test result turns clean.
Below is a part of the said report.
"The Binghamton School District has responded to the asbestos found in three of the city schools after letters were sent home to parents.
Assistant Superintendent Karry Mullins said the asbestos found in West Middle School and Woodrow Wilson were in crawl spaces which have since been sealed. "
AGC Environmental said that exposure to asbestos fibers could cause serious illnesses as lung cancer. And so, it highly advised asbestos testing to buildings suspected to have it, especially to those constructed in the 70s.
If a structure is to be renovated, before the work, it also suggested that an asbestos inspection must be implemented on the place. That, it said, would help ensure the health of the workers and of the people who would be staying in it.
Nonetheless, for the best Florida asbestos testing, AGC Environmental asserted that its service is the one to get. And as it cited, that's because its techniques follow the Florida state guidelines.
Moreover, the company added that it is had been known to work with lawyers to assess and offer expert opinions about asbestos exposure and asbestos health effects.
To learn more about AGC Environmental's Florida asbestos training and other environmental services, readers could check its website at agcenvironmental.com.
Link: 
Asbestos Troubles Binghamton Schools, Florida Asbestos Testing Company AGC Environmental Reveals a Method to Avoid …